Contents
Research Continues on the Clinical Assessment of CFS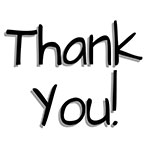 For over one year Hunter-Hopkins has been participating in a Centers for Disease Control contract study, the Clinical Assessment of CFS.  Patients who have chosen to participate have transmitted their de-identified records to a central server at the CDC.  There specialists can determine how various medical groups diagnose and manage persons with CFS/ME (PWCs).   We hope that this will lead to a standard intake form and formal approach to CFS/ME that can be taught to many other healthcare providers.  Practitioners participating in this project include Drs. Lapp and Black, Dr. Andreas Kogelnik, Dr. Dan Peterson, Dr. Cindy Bateman, Dr. Rich Podell, Dr. Klimas, and Dr. Natelson.
Phase One of this study will draw to a close in March 2013.  We sincerely thank all 37 of the HHC participants who have already uploaded their data to the CDC, and encourage the rest of our volunteer group to take this time to upload all of their data as well.  We really appreciate all of you who have volunteered to help!
We are already making plans for Phase Two of this contract, which may involve an annual follow-up, blood work, cognitive testing, or even exercise testing.  The protocol has not yet been completed, and we don't know who will be invited to participate.  In the meantime, the CDC has promised to reveal their findings to date on a dedicated website at:
http://www.cdc.gov/cfs/programs/clinical-assessment/index.html
Rituximab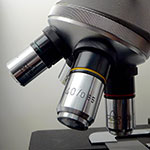 Drs. Oystein Fluge and Olav Mella wrote in the October 19, 2011 PLos ONE edition that they serendipitously treated two CFS/ME patients with the chemotherapy drug, rituximab, and the patients recovered from both their lymphoma and their CFS/ME.   Fluge and Mella went on to study 30 more CFS/ME patients in a randomized. placebo-controlled study.  Of the 15 patients who received Rituximab, ten (67%) had lasting improvements  (not necessarily remissions) in fatigue and other symptoms. The mean response from two treatments with the drug was 25 weeks (range 8-44 weeks), but response was somewhat delayed in onset (2-7 months after treatment).
Evidence continues to mount concerning the safety of this treatment, and its effectiveness in treating CFS/ME.  Nevertheless, US practitioners are anxiously awaiting the results of studies abroad before offering this therapy. Studies are underway to determine the best dosage and intervals for treatment.  We are only aware of one center in the US that has been treating a small number of PWCs with rituximab, but our research group, the OMI Merit Group, considers Rituxan (rituximab) the number one priority and we hope to be offering this treatment in 2013.  At this time a single dose of Rituxan costs about seven thousand dollars.
Hunter-Hopkins Facebook Chat Room
If you have not already joined the fun, please have a look at the Hunter-Hopkins chat room on Facebook!  Just search for Hunter-Hopkins Center and click on the ME/CFS/FM Private Chat Group.  There you will go for a vicarious car ride in the mountains or "travel" to Hawaii where you can sit on a beach, sip drinks with umbrellas in 'em, or try your luck in the surf!  You can just listen in, or participate in the conversation – it is entirely up to you!  But don't miss this opportunity to meet with other PWCs like yourself …
Ampligen Update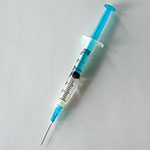 Ampligen is still struggling for FDA Approval.   Dr.Lapp, Wendy Springs, patient Robert Miller, and Hemispherx consultant Nancy McGrory met in the Summer with key politicians and the Department of Health & Human Services. The plan was to educate DHHS about Ampligen and our past efforts with the FDA; our goal was to stimulate public hearings and face-to-face meetings with the Food & Drug Administration concerning this one-and-only therapy for CFS/ME.  To that end, DHHS held a public webinar on the subject on September 13, and another on November 15.
On December 20, stakeholders met with an FDA Advisory Committee. In addition to reams of data supplied by Hemispherx Biopharma (the manufacturer of Ampligen), the Advisory Committee heard testimony from researchers, patients, and supporters. Despite data acquired on over 800 Ampligen patients, the committee voted 9-4 against recommending the drug for commercial approval citing inadequate information of efficacy and safety in CFS/ME. They recommended yet another large and prolonged study of Ampligen, which has undergone at least 8 different studies in the past 24 years already!  Stakeholders are infuriated, of course, pointing out that there is no other treatment option currently available for PWCs.
The agency uses such advisory committees to obtain expert scientific opinions on a proposed medication, but the agency is not bound by such recommendations. The FDA has a deadline of February 2 to either approve or disapprove Ampligen therapy.
For more details on Ampligen see our website, then click on "Research" and then the "Ampligen" tab.
Confirm Your Appointment!
Be sure to confirm your appointment when you receive that reminder call from Pam or one of the other HHC staff members.  Because appointment time is so valued, it is our policy to cancel an appointment and reschedule someone else if we have not heard back from you within 24 hours of your appointment.
Holiday Greetings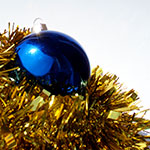 As 2012 draws to a close we thank all of you for your kind words, your Christmas cards, and your support. We sincerely hope that we have provided both hope and help to you!  And thanks to all of you who have participated in research projects this past year!  We could not move forward without your time and energy on such projects.
We wish you all a happy holiday season, a heartfelt Merry Christmas, and best wishes for health, happiness, and prosperity in 2013.
Dr. Charles Lapp, Dr. Laura Black, and the Hunter-Hopkins Staff  — Wendy, Pam, Nicole, and Darie