This Month's Contents
Kentucky Seminars Planned for August 17 and August 18
Dr. Lapp will be presenting seminars in Kentucky, entitled "Feeling Better: Treatment Strategies for CFS/ME and FM."  Dr. Lapp will discuss treatment strategies for CFS and FM, including basic therapies such as pacing, limit setting and symptomatic therapies for sleep problems, pain, fatigue, cognitive problems and other key symptoms of these illnesses. A question-and-answer forum will follow each presentation, allowing participants to interact with Dr. Lapp, ask questions and learn practical information about CFS and FM and how to manage these medical conditions.
On Friday, August 17, the meeting will be held at 1-3 PM at the Rowan County Public Library Community Room, 175 Beacon Hill Drive, Morehead, KY.
On Saturday, August 18, the seminar will be presented from 11AM to 1 PM at the Spencerian College Auditorium, 1575 Winchester Road, Lexington, KY.
For more information contact Cathy Corbin at 606 784 8602,  or e-mail tomcorbin@hotmail.com.
Seminars are entirely free, and any interested individuals are encouraged to attend!  We hope to see you there …
Primer for Physicians from the IACFSME
The International Association for CFS/ME recently published the first comprehensive online overview of CFS/ME, "A Primer for Clinical Practitioners."  This two year project was headed by IACFSME president, Fred Friedberg, with contributions from authors worldwide, including Dr. Lapp.
The goal of the Primer is to provide information for clinicians to understand, diagnose, and manage CFS/ME.  Highlights of the Primer include:
A summary of the pathophysiological effects of CFS/ME
A user-friendly diagnostic worksheet utilizing the Canadian Consensus Criteria
Straightforward treatment suggestions covering an array of CFS/ME symptoms
Emphasis on post-exertional malaise and activity management
Sections on special populations/ problems (e.g. severely affected, pediatric ME/CFS, pregnancy)
Please note that primary care physicians are not automatically being provided with this primer. It is up to the doctor to know about this and print the 42-page document, or patients may choose to print out a copy and provide it to their healthcare provider.  Several organizations are planning to make print copies available at a nominal fee. For now, the Primer can be downloaded at:http://www.iacfsme.org/Portals/0/PDF/PrimerFinal3.pdf .  A fifteen dollar donation is requested to help support this project.
Go to http://iacfsme.org for more information about how this wonderful organization promotes the exchange of ideas related to CFS/ME/FM research, patient care, and management.  The IACFSME also conducts international scientific conferences to promote and evaluate new research, and advance scientific and clinical knowledge of these illnesses.
New Free-Access Fibromyalgia Management Guide for Primary Care Doctors
For several years, Pfizer Pharmaceuticals has supported the "Fibromyalgia Collaborative," a group of 20 FM experts who have met periodically to promote knowledge about the diagnosis and management of fibromyalgia to health care practitioners. The Collaborative has produced:
A Roadmap for Change  — plans for future education
FM.ID – a program for physicians that teaches how to diagnose FM and perform the Manual Tender Point Survey
FM.MGMT  — a program for physicians that lays out a practical method of evaluating and managing cases of fibromyalgia
A Framework for Fibromyalgia Management for Primary Care Providers – a guide that was published in the May 2012 issue of Mayo Clinic Proceedings.  This can be accessed online free at:http://www.mayoclinicproceedings.org/article/PIIS0025619612002996/fulltext
WWW.FMMGMT.COM — this website reviews the FM.MGMT program (above) and provides access to an excellent monograph on managing Fibromyalgia.  Physicians and patients can both learn from this site!
Members of the Collaborative met on July 14 to draft a recommended approach to the practical office management of Fibromyalgia.
These programs have been widely acclaimed by grateful providers. Dr. Lapp has been honored to be a member of this group, which also includes such thought leaders as Drs. Dan Clauw, Leslie Arnold, I. Jon Russell, Don Goldenberg, Dennis Turk, Cindy Bateman, Jean Dunegin, and others.
Risky Business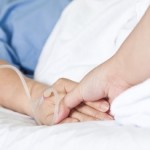 A paper titled "CFS and subsequent risk of cancer among elderly US adults" was published online on May 30, 2012 in the journal Cancer. The authors of the paper, Cindy M. Chang, Joan L. Warren and Eric A. Engels, are from the division of cancer epidemiology and genetics at the National Cancer Institute (NCI), part of the National Institutes of Health in Rockville, Maryland. These investigators state that they conducted this important study because of the parallels they saw between CFS and cancer. That is, both are associated with immune abnormalities and infection. Over the past 20 years, other studies have hinted at a possible link between CFS and cancer. However, these studies involved relatively few patients and their findings were inconsistent. In contrast, for this study the NCI team linked nearly 1.2 million records from the NCI's Surveillance, Epidemiology and End Results (SEER) registry with 100,000 Medicare records.   The investigators assessed the rates of 40 different cancers (and 1 miscellaneous cancer category) in the cases identified with a prior CFS diagnosis. They found a significant association with non-Hodgkin lymphoma (NHL) in the cancer cases.
They also found other medical conditions associated with CFS in the control (cancer-free) population: transfusion, hepatitis C infection, Sjögren's syndrome and rheumatoid arthritis.
To read the entire article, go to:   http://onlinelibrary.wiley.com/doi/10.1002/cncr.27612/abstract
For a summary, go to Research 1st at:   http://www.research1st.com/2012/06/03/risky-business/
Open Medicine Institute Meeting in NYC
Members of the Open Medicine Institute-MERIT Consortium —  including Dr. Lapp –  met in New York City on June 20-21.  The meeting was attended by renowned researchers from the US, Europe, and Scandinavia who described success in treating CFS/ME with Rituxan/rituximab, and there was considerable discussion about other research projects that OMI-MERIT will consider in the near future. The head of OMI, Dr. Andreas Kogelnik, will provide a public summary of the meeting soon as well as a plan for further collaborative work.   OMI  ( http://www.openmedicineinstitute.org) is an international collaborative research group that focuses on advances in CFS/ME diagnosis and treatment.
Ask The Doctor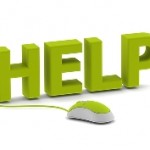 PWCs often want to ask general questions about CFS/ME or FM.  Now there is an easy way to do that – the "Ask The Doctor" blog on the drlapp.com website.  Just navigate to drlapp.com, then click on the "Ask The Doctor" button, and then POST your question!   It's that easy.  Dr.Lapp or Dr. Black will then reply to your query. You can also sign up for an RSS feed on that page so that you will receive all new posting promptly.
$50 Referral Bonus!
Hunter-Hopkins has instituted a new Referral Bonus Program.  Patients can earn $50 in credit toward their next HHC consultation when someone they refer has an initial office visit in Charlotte!  Many of our referrals come from you – the friends and clients of HHC – and this is one way that we can say "thanks for your confidence in us!"    So if you refer someone to us for an Initial Office Visit, be sure they "drop your name" at the registration desk!
Having Trouble Getting or Affording Health Insurance? (Repeated from the March 2012 ME-Letter)
The 2010 Patient Affordable Care Act established a new program to provide health insurance for those who have been denied insurance due to a condition such as CFS/ME or FM. The Pre-Existing Condition Insurance Plan (PCIP) makes health insurance available to people who have had a problem getting insurance due to a pre-existing condition. This is administered on a state-by-state basis, or by the Department of Health and Human Services.  For details on eligibility the application process, go to www.pcip.gov.
The DHHS has lowered insurance premiums in over 18 states through the PCIP, and many state-run high risk pools have been modified as well.  More information on your state's high risk insurance plans can be found at  www.healthinsurance.org/risk_pools.
Sorry We're Late …
Due to numerous meetings, a busy work schedule, and the July 4th Holiday, this letter is a few days late for which we are truly apologetic.
Many thanks to Nancy Henson and the CFIDS Association / Research 1st for contributions to this newsletter.
---
This email newsletter is published periodically by Hunter-Hopkins Center, P.A., 7421 Carmel Executive Park, Suite 320, Charlotte, North Carolina 28226, USA.  Telephone (704) 543 9692, Fax (704) 543 8547.