Meet the caring, dedicated staff of Hunter-Hopkins Center.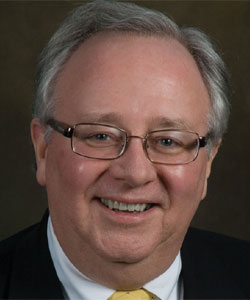 Charles W. Lapp, MD
Director
Dr. Lapp was reared in New York City and graduated from Rensselaer Polytechnic Institute in upstate New York with both bachelors and masters degrees in engineering. He did research, consulting, and marketing in Boston, then earned his M.D. degree from Albany Medical College, NY, in 1974. Dr. Lapp completed residencies in both internal (adult) medicine and pediatrics at the University of North Carolina at Chapel Hill.
Since 1978, Dr. Lapp has maintained a private practice of medicine and pediatrics in Raleigh, NC. Following three small epidemics of a chronic fatiguing illness in the Raleigh area, Dr. Lapp began collaborating with Dr. Paul Cheney in 1987, and from 1992 to 1995 Dr. Lapp acted as Medical Director of the Cheney Clinic in Charlotte. In August 1995, Dr. Lapp opened a Charlotte office for general medical consultations, with special interests in Chronic Fatigue Syndrome, Fibromyalgia, and related conditions.
Read More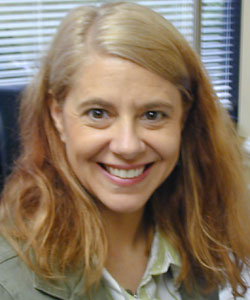 Dr. Black
Staff Physician
Dr. Laura Black was born and raised in a suburb of Chicago, and went to high school in Atlanta, Georgia. She did her undergraduate work in psychology at Clemson University and did her medical training at Medical College of Georgia in Augusta, Georgia. She completed her residency in Family and Community Medicine at Wake Forest University, Baptist Medical Center, in Winston-Salem, North Carolina, and is board certified by the American Academy of Family Practice. She has previously worked for Carolina's HealthCare System in Family Practice and completed a course in Medical Acupuncture through the UCLA School of Medicine's Acupuncture for Physicians program. She is a member of the American Academy of Medical Acupuncture, the American Holistic Medical Association, and the American Society of Clinical Nutrition.
Dr. Black brings a holistic approach to the practice of medicine, truly integrating her traditional western medical background with an open mind to alternative forms of healing. Her philosophy is to treat the patient, not the disease, and she works from a body, mind, spirit model in an attempt to help each of her patients achieve their own individual state of optimal wellness.
Wendy Springs, CCRP

Research and Office Coordinator

Darie Lapp

Business Manager

Pamela Toomey

Front Office Coordinator

Mimi Griffin

Medical Assistant

Melissa Hartman

Office Assistant