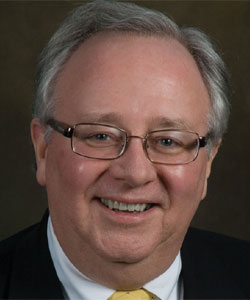 Charles W. Lapp, MD
Founder
Dr. Lapp was reared in New York City and graduated from Rensselaer Polytechnic Institute in upstate New York with both bachelors and masters degrees in engineering. He did research, consulting, and marketing in Boston, then earned his M.D. degree from Albany Medical College, NY, in 1974. Dr. Lapp completed residencies in both internal (adult) medicine and pediatrics at the University of North Carolina at Chapel Hill.
Since 1978, Dr. Lapp has maintained a private practice of medicine and pediatrics in Raleigh, NC. Following three small epidemics of a chronic fatiguing illness in the Raleigh area, Dr. Lapp began collaborating with Dr. Paul Cheney in 1987, and from 1992 to 1995 Dr. Lapp acted as Medical Director of the Cheney Clinic in Charlotte. In August 1995, Dr. Lapp opened a Charlotte office for general medical consultations, with special interests in Chronic Fatigue Syndrome, Fibromyalgia, and related conditions.
Academically, Dr. Lapp has been elected to Tau Beta Pi (the engineering equivalent of Phi Beta Kappa) and was a Richard T. Beebe Scholar of Medicine; he has been on the clinical faculty at the University of North Carolina School of Medicine, was a pediatrics instructor at Wake Medical Center (Raleigh), and has continued as Clinical Associate Professor of Family and Community Medicine at Duke University since 1982. He is a diplomate of the American Board of Internal Medicine as well as the American Board of Pediatrics; he is a Fellow of the American Academy of Pediatrics, the American Academy of Family Physicians, and the American Academy of Disability Evaluating Physicians.
In September 2003, Dr. Lapp was appointed by DHHS Secretary Tommy Thompson to serve 3 years on the CFS Advisory Committee. This committee advises the Secretary of Health and Human Services on a broad range of issues and topics pertaining to chronic fatigue syndrome.
Dr. Lapp is nationally recognized as a medical consultant to industry and the medical profession. He has written numerous articles on diverse subjects and has spoken widely, especially concerning Chronic Fatigue Syndrome and Fibromyalgia. He has been active in both civic and professional activities, the state and county medical societies, as well as the American Medical Association and the Academy of Family Physicians. He is an active Rotarian, former president of the Muscular Dystrophy Association, and as a Jaycee was nominated Outstanding Man of the Year in 1983. In 1985, the Department of Family and Community Medicine at Duke University voted him Clinical Professor of the Year. Dr. Lapp has been a board member of the American Association for CFS and the American Fibromyalgia Syndrome Association, advisor to ProHealth Incorporated, medical advisor to both the CFIDS Association of America and the National Fibromyalgia Association.